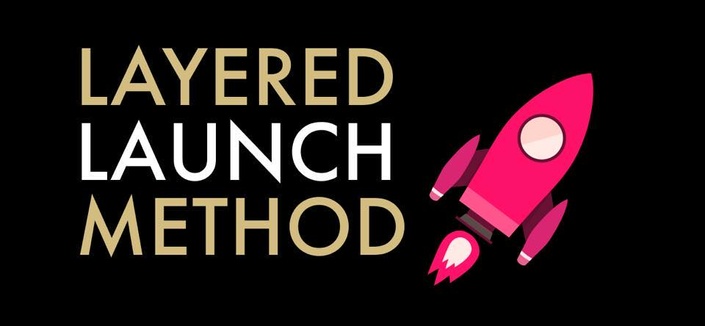 The Layered Launch Method
Your Instructor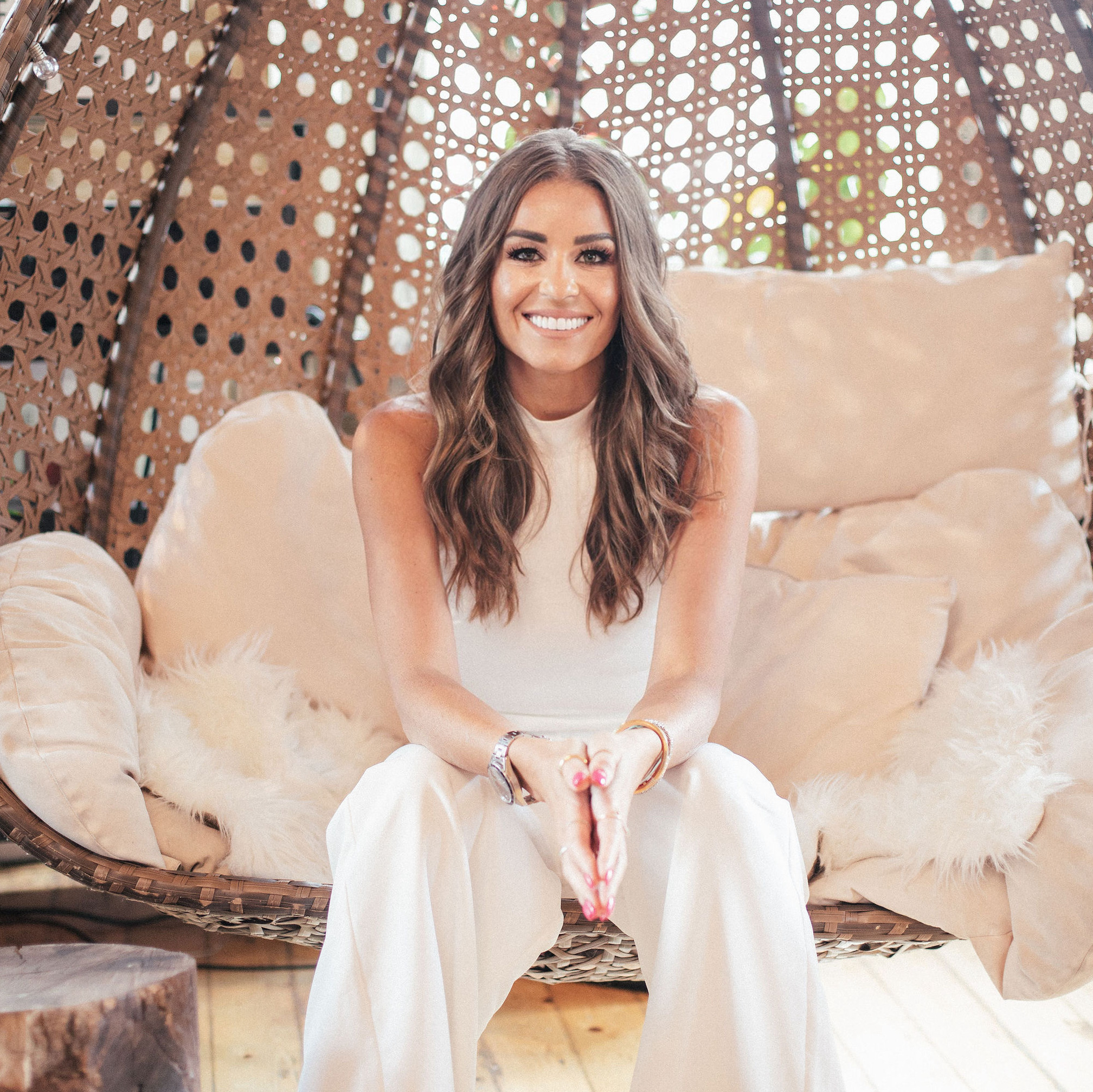 3 x Hay House Author & Speaker, Positive Psychologist, Triple Certified High Performance Coach, Business Mentor, Founder of Unstoppable SuccessTM & Positive Psychology Coach AcademyTM Certification.
Niyc is obsessed with empowering you to transcend your perceived limitations and create more joy, personal power, and Unstoppable Success within yourself, your life, & your business. She is helping million of humans change their lives through entrepreneurship and positive psychology, and is fascinated by the exploration of what it is that commonly stops people - and what it really takes to become Unstoppable.
She is a sales superstar, and has sold millions of dollars worth of programs and products from the stage, online, and on the phone. Now she teaches you how you can do that too - and make Unstoppable Success your new normal.
Niyc is a Brit based in Los Angeles, and proudly travels the world to speak on big stages and run her own live events, won Young Entrepreneur of the Year 2015, Psychology Book Of The Year 2017, and Most Outstanding Positive Psychologist 2018, and is an active philanthropic partner with Virgin Unite.
Niyc has been featured in numerous mainstream media, named as a "Legendary Entrepreneur" in Forbes, and her award winning and best selling book Now Is Your Chance, is a 30-Day Guide To Living Your Happiest Life Using Positive Psychology, is published with the world's largest mind body and spirit publisher Hay House. She is now working on her second and third titles with Hay House too.
Course Curriculum
Day 1
Available in days
days after you enroll
Day 2
Available in days
days after you enroll
Frequently Asked Questions
How is this different from other online trainings?
The Layered Launch Method is the only fully integrated end to end model, marketing, and sales strategy that teaches you how to systemize your offers, campaigns, and client acquisition process so you know exactly what you're selling when, and how you're going to do that for maximum results - making sure you're not leaving money on the table… and so you retain your sanity in the process. It's the most comprehensive training workshop I've ever led in my 10 years+ as a coach (& it's taken me 3 months to plan it all for you). In my webinars, challenges and workshops in the past I've taught tips and points to support you - this time we are going in deep with teaching you my entire methodology. It's the kind of in depth method you'd only be able to work on if you're working 1:1 with a coach or strategist, but I'm giving you it all here in the live workshop so you get set up with the sequences for success.
What kind of results can I expect?
Playing full out in the workshop means you're going to be equipped with a high level structure and strategy to help you scale your launches AND be able to switch on a flow of new client leads any time of the year - even when you're not launching… even when your offers are open all year round… and yes, even if you feel like you've been "selling all of the time"... You're getting the chance to add thousands of dollars to your cash sheet this month, next month, and for years to come, when you learn, apply, and integrate The Layered Launch Method.
Has this worked for other people?
The Layered Launch Method is a system I've been using in my own business for the last 3 years and I've been teaching it behind the scenes in my high level ($15,000 - $42,000) masterminds to help our students get results. I've mastered being able to sell millions of dollars of high ticket coaching, online courses, memberships, events, and private mentorship through big online launches, on the phone, on social media, and via DM, and have helped our clients make more than $27million dollars using this method too. Don't believe me - just check out this page and any of my websites and you'll see examples of these huge results.
What will this help me with?
The real problem is you're approaching your business with a fixed mindset - thinking you can only launch, or only be evergreen. You have no real structure or system and you're going month to month just hoping for the best. By the time you get to the end of the quarter or the end of the year you're looking at your financial targets and wondering why you missed the mark. If you're launching and you make it to the end of your launch without burning out… and you've celebrated, recovered your energy, and reset your focus, you have no idea where to start or how to sell your offers authentically now you're out of launch - because you just told everybody they had a deadline to buy. So you feel like you "have" to launch, and you ramp up all over again and set up your launch machine to go again. Or, if you're running your business on evergreen you're convinced your audience are tired of you selling the same things to them over and over again and you're confused about what order to sell things in, how to do that, and when.
Why should I do this now?
The online world moves so quickly and there's always a new strategy or a new tool or a new tactic you can use within your coaching business. And that's exactly why you need to act right now so you can have an actual system and plan to slot these new tools and tactics into, without it feeling like a mess, without you getting overwhelmed, and so you can actually get predictable, repeatable, results that mean you and your business continue to grow.
Why Niyc?
I've been working as a teacher and coach for more than a decade now and have been running online businesses since 2010. Since then I've worked with more than 10,000 online businesses to help them create success, including 6-figure, 7-figure, 8-figure, and even 9-figure entrepreneurs. I started my business from my dining room table in my freezing cold £450 per month apartment in Newcastle, UK, and now live in Beverly Hills in a $5Million dollar home. Through my journey I've been able to master building multiple 5 different 6-figure, and 7-figure revenue streams including high level masterminds, certification programs, live events, online courses, and memberships, sold using both launches and evergreen. I've been trusted to teach from some of the most prestigious stages in the world, including in front of thousands at Brendon Burchard's Expert Academy event. I've interviewed Elon Musk, been featured in big media like Forbes, Entrepreneur, and Goop talking about my work, and have been on safari and to Necker Island with Sir Richard Branson.
How does it work?
When you sign up for The Layered Launch Method workshop you'll get instant access to the training so you can dive in and get results straight away! You'll also receive 3 x BONUS Video Trainings in your email inbox to help you get clear on your goal for the workshop and get you into the energy of The Layered Launch Method straight away. I'll teach for around 90 minutes within each of the Days / Modules within LLM. You'll be given the framework, the mindsets, the structure, and the actual steps to implement all of this into your business so you can integrate both launching and evergreen and have those big cash launches and consistent money months in your coaching business.
How do I get started?
You can sign up for The Layered Launch Method on this page right now, grab your spot for the workshop, and start working through your3 x BONUS Video Trainings delivered to your email. You're also getting BONUS access to my proven Layered Launch Method Cash Tracker Spreadsheet so you can see exactly how much monthly recurring revenue you're creating & plan your way to your goals. You're getting the exact spreadsheet I use to map out my year using the Layered Launch Method… PLUS… you'll receive a Personalized Assessment so you can get my eyes on your business and know exactly the steps you need to take next to grow and scale. I usually only teach this method in my $15,000 - $42,000 masterminds but you're getting access to The Layered Launch Method workshop ticket for just $97. AND if you don't love the workshop, just ask for your money back and I'll refund your ticket right away.
What will I be missing out on?
Let's face it, if you're not in the workshop you're going to miss out on getting the method that can transform your business this year - and that means missing out on new client sales, and tens of thousands of dollars of monthly recurring revenue thats available to you when you get this method implemented and integrated into your business. By getting in the workshop you're protecting yourself, your team, and your business from unnecessary - and expensive - energy drains that are affecting your ability to show up in your brand and business as your most aligned, energized, and powerful self. I want you to get ahead, I want you to have the peace of mind that this structure brings, the security of being able to map out your marketing and your monthly recurring revenues, and the joy and fulfillment of reaching your 2022 goals.
I'm already at 7-figures+ in my business... Is this for me?
Yes. We have lots of million dollar earners signed up for the workshop already! I've worked with many multiple 7-figure business owners to implement The Layered Launch Method into their business. My clients regularly double their 7-figure businesses within a few months of us working together. My own mindset is always that of a student - I'm always open and ready to learn. At the higher levels it only takes one tiny thing to make a huge difference in your business and The Layered Launch Method is a sure fire way to set yourself up for success.
I'm at the 6-figure+ mark in my business... Is this for me?
Yes. The Layered Launch Method can help you scale your business from the 6 or multi 6-figure mark to accelerate to your million dollar+ business. I did this back in 2016/17 and have helped so many other women coaches do this too.
I'm just starting out... Is this for me?
Yes. This approach transcends the stage of your business you are at. It can help accelerate your revenue when you're just getting started, and can help you grow and scale when you are already on your way. I usually reserve teaching my Layered Launch Method for my high level clients within programs - but for the first time ever I'm teaching it here within the workshop so I can help as many people as possible grow like never before during these times.
I've got another question - where should I ask it?
Follow me on Instagram and send me a DM there - I love hanging out on IG and it's my favorite place to chat with you! My IG handle is @niycpidge