Happy Women Make More Money
5-Week Money Mindset Program
Step In To Your Power, Shift Your Mindset & Make More Money As Your Happiest Self!
Online Money Mindset Training with Positive Psychologist & Success Coach, Niyc Pidgeon...

Ready to live your most fulfilled and abundant life?
It's time to wave goodbye to your negative money mindset once and for all!
"Success without happiness is not in fact success at all" - Niyc Pidgeon
As a Positive Psychologist MSc, International Success Coach, Hay House Author, and Young Entrepreneur of The Year for 2015, I built a 6-figure business from nothing - in just 3 months.
In my first 35 days of business I generated $35k doing what I love and helping women around the world to create unstoppable success for themselves too, and then went on to create $100k in 100 days from there.
My intention and purpose is to help a million women change their lives using Positive Psychology by the year 2020.
Is one of these women you?
My Story:
I began my work in the personal development industry a decade ago, helping others create positive change in their lives, as well as simultaneously opening me up to my own journey of personal growth as well.
I loved my work, and I was really good at it, but I wasn't being financially supported in the way that I desired and knew that I deserved.
I knew I had the power to create the life of my dreams - and so I decided to do just that.
At this point you might be wondering who I am, so let me explain:
My name is Niyc Pidgeon...
I'm a Positive Psychologist, Hay House Author, and Global Success Coach and over the past two years, I've:
– Taken my coaching business location independent
– Travelled the world to places like Bali, Miami, Sydney, London, and New York
– Created a multiple six figure income doing what I love and helping women around the world
– Won Young Entrepreneur of the Year
– Landed a book deal with Hay House (the biggest mind, body, spirit publisher in the WORLD)
– Been featured on the cover of magazines, and in numerous online and print articles
– Spoken on stage in front of hundreds of entrepreneurs (and been flown all expenses paid around the world to do so)
– Helped more than 4500 female entrepreneurs to create unstoppable success through my coaching programs
– Collaborated on 6-figure joint ventures
– Signed with a Talent Agent
– Been appointed as a Onebracelet and United Nations Women Ambassador to end violence against women
– Received an invitation to spend a week on Necker Island with Sir Richard Branson with a small group of the worlds best female entrepreneurs (I was one of 24 women invited… and I said YES!)
– And built an indestructible mindset and bulletproof belief in myself and the amazing ladies I work with.
I am so incredibly grateful to be able to help you through doing work that I truly love. I know that by doing what we love and what we are good at, we are able to feel and experience more happiness in our lives… and so much more success.
I'm here to help you transform your money mindset so you can shift from surviving to thriving. Are you ready to step up and start living your happiest and most fulfilled abundant life?
This is possible and available for everyone!
Do you find yourself wasting time and energy worrying about money?
Tired of feeling like it's always a struggle?
Sick of feeling like your unhappy and stuck in a scarcity mindset?
Wondering why you always seem to work so hard and never get the results?
These are the biggest mistakes I see women making...
Never learning from people who have been there and done it before.
I used to go it alone and try to find my own way without asking for help and that was a huge mistake, as I never learned from what worked. When I changed this, things started to change. Successful people model other successful people. Now I work with the best coaches on the planet so I can help you so much more.
Focusing on what you don't have rather than what you CAN do.
Having a mindset of scarcity and lack meant that I got stuck looking at obstacles instead of opportunities. When I decided to focus on what was possible and what action I could take to make a change, everything began to flow AND I realized how much more is possible when you focus on what's good.
Never working on your inner success or investing in yourself.
I have invested $205,000 in myself and my own personal and professional development - and I intend to invest a whole lot more. This is a huge game changer when it comes to shifting your mindset and making more money as your happiest self. You'll always be the best investment you can ever make.
But this is not your fault...
Because these are just obstacles that you face that are keeping you feeling stuck...
I'm here to show you exactly how to create success on the inside, so that you can break through your money blocks and let go of your negative mindset around money, once and for all.
I used to be stressed, depressed, and struggling with both self doubt, and my own MAJOR negative money mindset.
I was trapped in scarcity and lack, and I always wished that someone else would give me the answer.
I realised that investing in myself and working on myself WAS the answer, and to get results I needed to step up and show commitment to changing things.
To coach with me personally is $40,000 investment, and I operate on an application only basis with so many women asking to work with me.
Even my group program is $10,000 to join.
But I really want to make this training available to everyone and for that reason I thought long and hard about the investment for this program.
Similar online programs are priced at $997.
I was talking with one of my team and she said that when she was struggling and feeling stuck that she couldn't afford afford to invest thousands and thousands into herself for coaching.
Or even $997!
I remember that feeling too...
I knew I was prepared to put in the work and invest everything I had upfront - but at one time I simply didn't have that money to invest.
It is so important for me to make this training accessible for you, so I can help as many people as possible...
SO, I decided that it's important for me to make this training available and accessible and affordable for you.
And instead of sticking to the industry standard of $997… I am going to make this training available to you for just $297!
Are YOU Committed to Breaking Free of Fear and Living Your Most Fulfilled Life Now?
Join now for just $297!
How Does This Work?
Lifetime Access

You'll have lifetime access to Happy Women Make More Money. Once you purchase the course, it's yours to learn from anytime you want! If you have any questions, drop us an email at [email protected].
100% Online
Once you purchase the course, you'll be able to access your materials immediately! You can watch the videos and listen to the audios from your computer, or mobile device on the go. You'll also get access to workbooks, PDFs, and money mindset meditations too.
Testimonials:
"I must say I am really enjoying this course. I have been doing mind work for last 10 years but this course has definitely given me lots of value. You ask very good questions...which I haven't thought about before...I feel now I am 100% sure about what I want and the way I see my future - so thank you so much for putting this course together!!!" - Ann, New Zealand
"I suffered from money fear"
Before working with Niyc 1:1 I would often focus on what I didn't have, especially in relation to what other people my age have achieved materially in their lives - how they managed to have certain lifestyles, and how they 'had' and I didn't.
I also definitely suffered from money fear, and anxiety around money, wondering will I have enough, as well as struggling with not having enough time or energy, and becoming resentful of my life, feeling a certain flatness in my energy.
Whilst working with Niyc I have increased my physical energy and vibrance, changed my outlook to a much more positive mindset, and I am living my life rather than comparing my life with others.
I know how to engage in and increase my creative energy through different unblocking techniques, how to manage my life so that it contains the things that serve me well, and I'm generally feeling like a 'bigger' person ... kind of bursting with energy that I want to share and tell everyone about! - Hilary, UK
"The results I have achieved in such a short time are incredible."
The catalyst of struggle for me all came down to fear. I was scared of taking a risk and having the confidence to take a leap of faith. I carried an anxiousness surrounding financial security. I was inspired to work with Niyc 1:1 because I wanted a role model and an experienced entrepreneur who could help me break through my limitations.
I really knew deep down that I needed to change my self and my life and follow my path of purpose. I knew Niyc would be able to provide the direction and structure to make it happen. I just had a feeling when I read her blog posts and her Facebook page that Niyc seemed to be a like minded individual that is advanced in her vocation whereas I have only just begun.
I have come to learn that in life you need to take risks to make gains. I have also dropped my fears and anxiety. I am feeling positive and empowered. I have quit my job and I have started building my business and taking the steps to make it happen.
I have found that the coaching has helped me on an individual level to gain control over my personal demons. I have acknowledged my negativity and self sabotage and have implemented strategies and a positive mindset to overcome it all. I have also realised the importance positive activities to keep a space of living in the moment. It has been very insightful and life changing.
The results I have achieved in such a short time are incredible. I have put together a business plan and taken steps to get my website up and running. I have a better relationship with money, positivity and have established a business mind. I've achieved personal results in that I am living in the moment and mentally stronger. I have faced my demons and I'm working to improve these, as well as overcoming fear. - Jen, Australia
Ready to Step Up?
Join now for just $297!
Program Outline:
You will access 17 video trainings, 6 audio trainings, 2 meditations for abundance, 5 articles, 5 workbooks.
How is this program taught?
The Happy Women Make More Money Program is Exclusively Online!
Modules Include:
- Video Trainings
- Audio Trainings
- Articles
- PDF Workbooks
- Meditations
- Checklists
- Private Password Protected Members Area
Ready? Get Instant Access Now!

Join now for just $297!
Your Instructor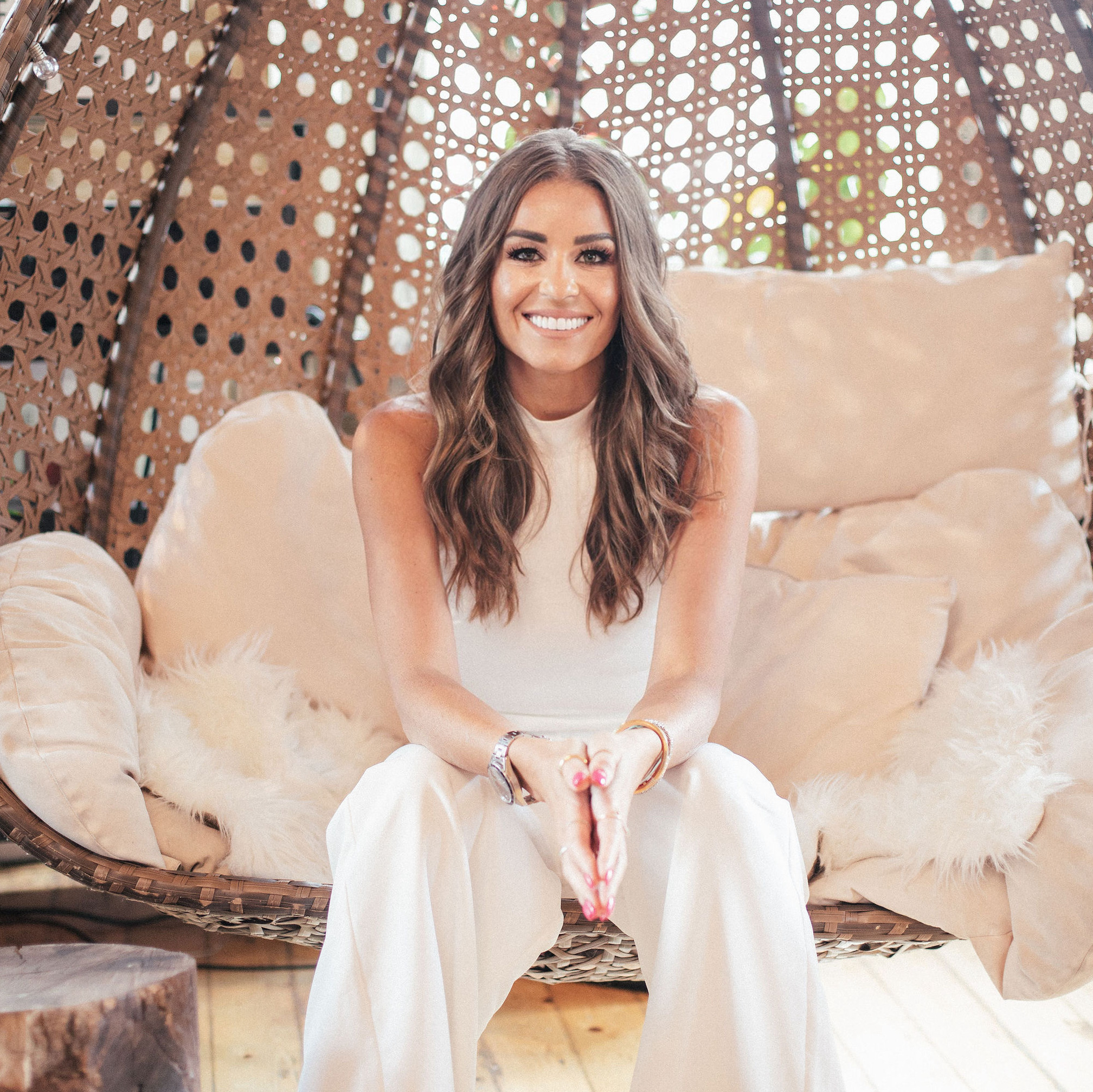 3 x Hay House Author & Speaker, Positive Psychologist, Triple Certified High Performance Coach, Business Mentor, Founder of Unstoppable SuccessTM & Positive Psychology Coach AcademyTM Certification.
Niyc is obsessed with empowering you to transcend your perceived limitations and create more joy, personal power, and Unstoppable Success within yourself, your life, & your business. She is helping million of humans change their lives through entrepreneurship and positive psychology, and is fascinated by the exploration of what it is that commonly stops people - and what it really takes to become Unstoppable.
She is a sales superstar, and has sold millions of dollars worth of programs and products from the stage, online, and on the phone. Now she teaches you how you can do that too - and make Unstoppable Success your new normal.
Niyc is a Brit based in Los Angeles, and proudly travels the world to speak on big stages and run her own live events, won Young Entrepreneur of the Year 2015, Psychology Book Of The Year 2017, and Most Outstanding Positive Psychologist 2018, and is an active philanthropic partner with Virgin Unite.
Niyc has been featured in numerous mainstream media, named as a "Legendary Entrepreneur" in Forbes, and her award winning and best selling book Now Is Your Chance, is a 30-Day Guide To Living Your Happiest Life Using Positive Psychology, is published with the world's largest mind body and spirit publisher Hay House. She is now working on her second and third titles with Hay House too.
Course Curriculum
Welcome
Available in days
days after you enroll
Module #1 - How To Be Your Happiest Self
Available in days
days after you enroll
Frequently Asked Questions
Who is this program meant for?
This program is absolutely meant for you and has called to you if you are reading this right now. As long as you're a lady that means business, and you know that you deserve happiness, fulfilment, and success (and rightfully so, sister!) - then you're in the right place. Maybe you're a female entrepreneur, a full time mum, or working a 9-5, and you want to take your personal and professional life to the next level, or you want to learn the tools to share with others around you to help them too. LET'S DO IT!
When does the course start and finish?
The course starts now and never ends! It is a completely self-paced online course - you decide when you start and when you finish.
What if I am unhappy with the course?
We would never want you to be unhappy! If you are unsatisfied with your purchase, contact us in the first 14 days and show us you have completed your materials and we will give you a full refund.
How long do I have access to the course?
How does lifetime access sound? After enrolling, you have unlimited access to this course for as long as you like - across any and all devices you own.
What is included in the weekly course material?
Video trainings, workbooks packed full of super valuable content to make this course personalised and specific to you, including templates, questionnaires, checklists, and work sheets to help you to really, truly thrive. There will also be audios, meditations, articles and PDF downloads. If you want to go a little deeper, there will also be some recommended reading and additional resources to explore.
What is different about this program?
I am one of only a few qualified Positive Psychologists in the world, and I am sharing with you not just the theories of happiness and success, but the tools that really do work to shift your mindset and create real world results. I have a decade of experience coaching women just like you to create positive change for themselves... and a vast range of lessons learned from my own personal experience - because I struggled for YEARS with my negative money mindset! I know how it feels... and the good news is I also know it can be different for you. Still have questions? Get in touch! Email
[email protected]
and we will be happy to help.